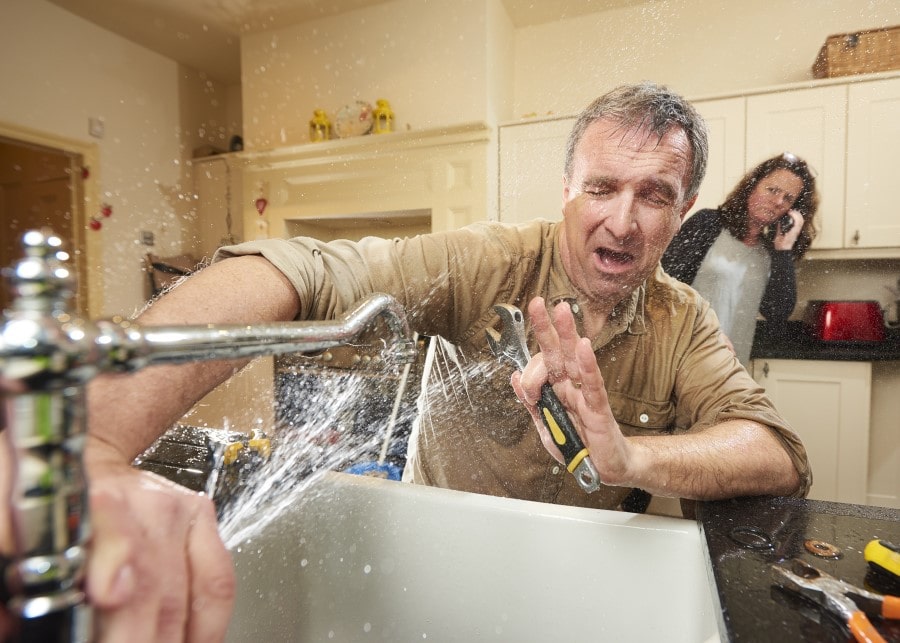 There's nothing worse than coming home from a relaxing vacation to find your home in ruin. If you haven't taken the proper precautions, a plumbing emergency can catch you unawares and cause thousands of dollars in property damage. The good news is that A-1 Plumbing, Heating, Air Conditioning, Refrigeration, Gas, & Remodeling is ready to help. We're proud to serve as your local emergency plumber in Jacksonville, FL, and are available to take your call 24 hours a day, 365 days a year.
Follow our expert tips to prevent a plumbing emergency from happening in the first place.
Ensure the Toilet's Flapper Valve Works
The flapper valve is a simple mechanism in your toilet tank that allows it to refill after every flush. But sometimes flapper valves can get hung up, causing them to not form a proper seal or close at all.
When this happens, the water will continue to run in vain to fill up the tank. When you're at home, you can hear the water running and remedy the problem fast. But if you're not in your home, the water will continue to run, driving up your water bill.
Turn Off the Main Water Supply
Will you be away from home for several weeks? If so, it may give you extra peace of mind to shut off the main water supply. This will ensure that no leaks will happen while you're away. No one wants to come home after a vacation, only to discover water damage.
Aren't going on vacation anytime soon? It's still a good idea to know the location of your main water supply shut-off and how to use it. That way, you'll be prepared in the event of an emergency.
Learn More:How are Residential and Commercial Plumbing Different? →
Shut Off the Hot Water Heater
If you shut off the main water supply, make sure you also shut off the hot water heater. If you leave your hot water heater on without a proper water supply, it will still continue to heat. This will damage your water heater, possibly beyond repair.
You use your hot water heater for showers, baths, dishes, and laundry. But you won't need to use this appliance if you're away on vacation. The only exception would be if you had someone house-sitting for you.
Have Someone House-Sit For You
If you're planning to leave your home vacant for an extended period of time, we recommend that you ask a loved one to house-sit for you. At the very least, someone should walk through your home on a regular basis to ensure no plumbing issues emerge while you're away on vacation.
The longer a plumbing issue goes unnoticed, the more damage it can cause to your home. For this reason, it's best to schedule plumbing repairs as soon as possible.
Pro Tip: Leave our number with the person house-sitting for you. That way, they don't have to frantically look for an emergency plumbing contractor if something goes wrong. We offer 24/7 emergency plumbing services and provide reliable service.
Set Your Thermostat Above 55 Degrees
It's not uncommon for the temperature in Florida to dip below 55 degrees in winter. Not to mention, an unexpected cold snap has the power to freeze your pipes while you're away from home. If you're planning a winter vacation, set the thermostat above 55 degrees Fahrenheit.
Frozen pipes can burst and flood your home. By leaving your heating system on, you'll ensure that the water inside your pipes doesn't freeze and create a nasty surprise when you return from vacation.
Request a Quote for Plumbing Services
Do you need to safeguard your home against a plumbing emergency? Let Smiley do it! We're proud to serve as your emergency plumbing contractor in Jacksonville, FL. To schedule a service visit, please call (904) 475-0093. You may also fill out our online contact form and someone from our team will reach out to you soon.