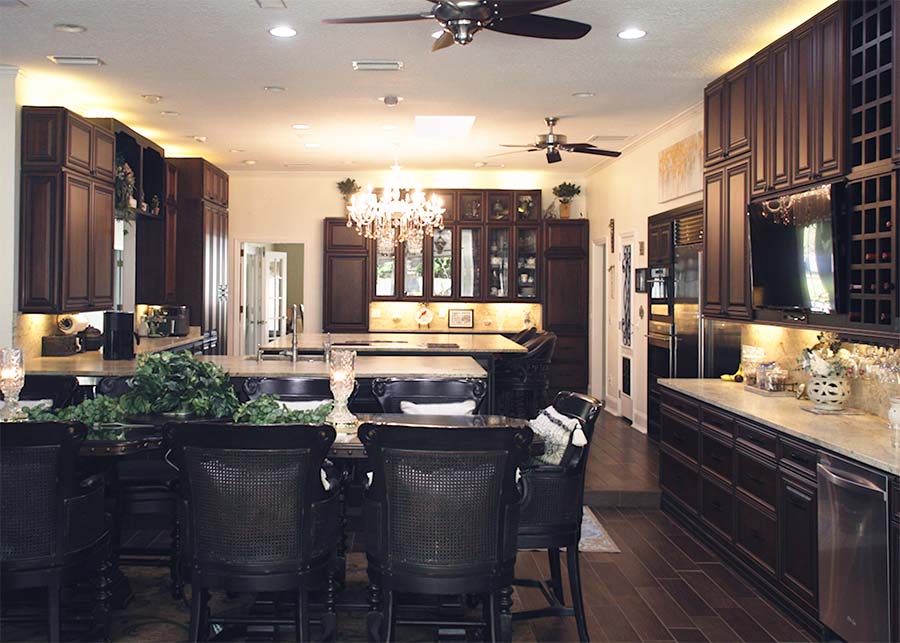 Need to hire a kitchen remodeling contractor in Jacksonville, FL? Let Smiley do it! A-1 Plumbing, Heating, Air Conditioning, Refrigeration, Gas, & Remodeling is ready to answer your call. We've been serving homeowners for over 50 years and offer a 100% satisfaction guarantee on kitchen remodeling services or your money back.
Our Kitchen Remodeling Process
Our remodeling process starts with a consultation. Call A-1 to set up a time to meet with one of our kitchen remodelers in Jacksonville, FL. During the consultation, you'll have the opportunity to discuss your design ideas, budget, and preferred time frame for completing the project. From there, we'll be able to determine what's possible and outline your next steps.
Unlike other kitchen remodeling companies, we're able to handle all aspects of your project in-house. This means that we're able to take care of every detail, from the initial design phase to the electrical and plumbing work. A-1 is a full-service kitchen remodeling contractor!
Why Hire A-1 for Kitchen Remodeling
For your protection and peace of mind, we require all A-1 technicians to pass background checks and drug tests before being allowed to work in your home. Our team also goes to great lengths to protect your property during the remodeling process. That's our property protection guarantee!
We will do everything in our power to ensure you're in love with your new kitchen remodel. You can trust the kitchen remodelers at A-1 to get the job done right and to your exact specifications.
Request a Quote for Kitchen Remodeling
Ready to share your kitchen remodeling ideas with our team? We're proud to serve as a kitchen remodeling contractor in Jacksonville, FL. To schedule a consultation or request a quote, please call A-1 at (904) 475-0093. You may also fill out our online contact form and someone from our team will reach out to you soon.