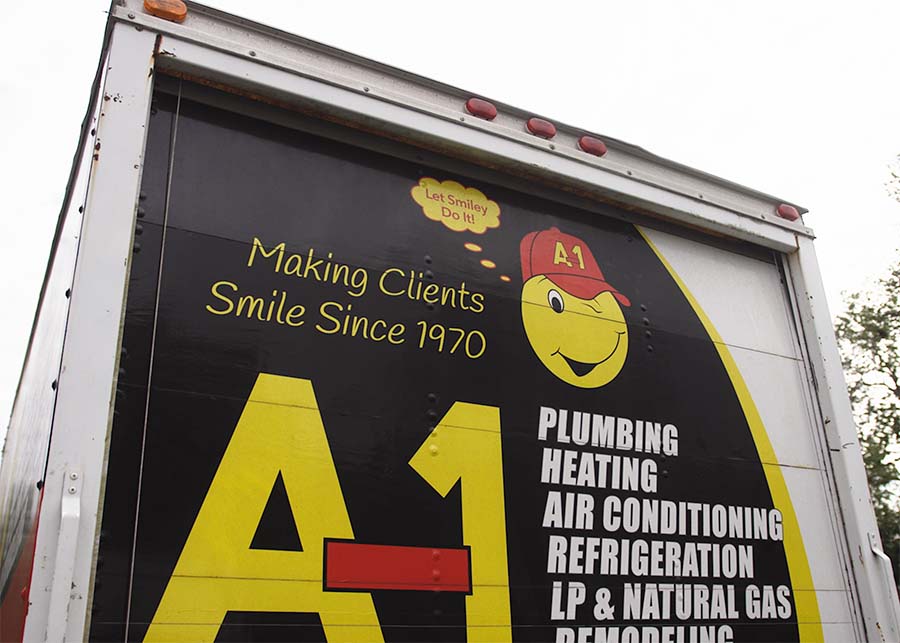 Looking for reliable service from an HVAC and plumbing contractor in Jacksonville, FL? Look no further! Contact A-1 Plumbing, Heating, Air Conditioning, Refrigeration, Gas, & Remodeling to discover how a membership plan can be the right choice for your household.
What is the Smiley Club?
For only pennies a day, you can protect your home and budget from expensive repairs. Our membership plans offer comprehensive coverage for your plumbing, heating, and air conditioning systems. Sign up today and have the peace of mind that comes from knowing that A-1 is there for you 24 hours a day, 365 days a year.
Perks of a Smiley Club membership may include:
Preferred scheduling
Guaranteed appointments within 48 hours
Free annual HVAC inspection, cleaning, and scheduled service
Free annual plumbing inspection, scheduled service, and system adjustments
20% discount on plumbing and HVAC repairs
Two-year guarantee on all plumbing repairs and replacements
100% credit for the first 30 months of payments to use toward any future plumbing repair or product
We offer three different membership plans for our customers, which are Smiley Club Plumbing, Smiley Club HVAC, and Smiley Club Plus. To learn more about a specific plan, please reach out to A-1 today!
Why Should I Join the Smiley Club?
There's nothing more disruptive to your budget than needing an emergency plumbing repair or HVAC service. To help protect your bank account from surprise expenses, we recommend signing up for a Smiley Club membership.
Our plans include free annual inspections to help ensure that problems are caught and repaired early before they have the opportunity to wreak havoc. This saves you money in the long run and helps you avoid interruptions to your heating and cooling systems.
Learn More About Our Membership Plans
Interested in one of our membership plans? As an HVAC and plumbing company in Jacksonville, FL, we'd be more than happy to help you explore your options. Please call (904) 475-0093. You may also fill out our online contact form and someone from our team will reach out to you soon.