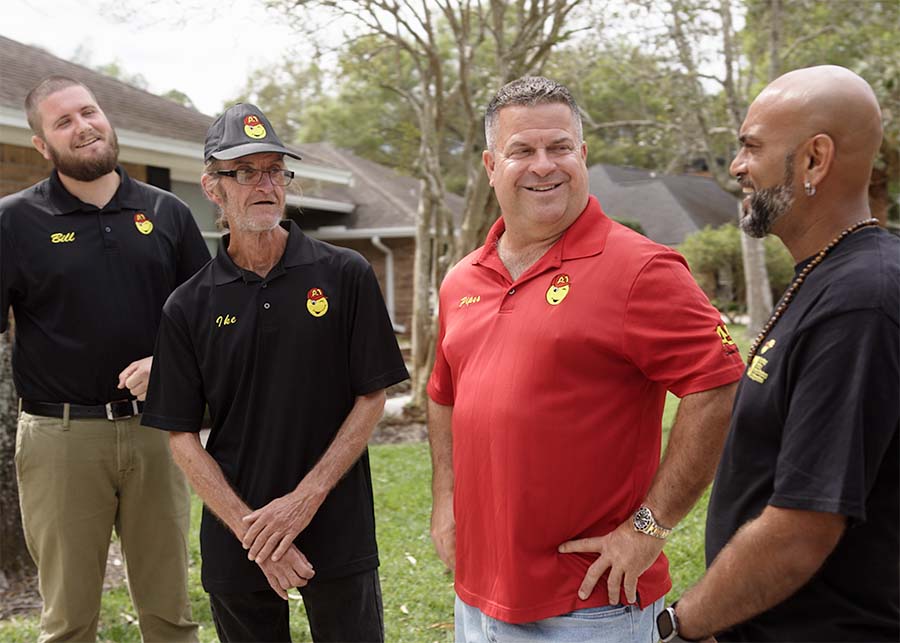 We're always looking for hardworking individuals to join our team at A-1 Plumbing, Heating, Air Conditioning, Refrigeration, Gas, and Remodeling. As a plumbing and HVAC contractor in Jacksonville, FL, we offer rewarding opportunities for our employees to learn, grow, and advance within the company.
About Us
A-1 was founded in 1970 and has served the Sunshine State since 2007. What sets us apart from the competition is our 100% satisfaction guarantee. We stand behind the quality of our work and the integrity of our employees. This gives us the ability to promise our customers excellent results every time.
Our Work Culture
Our goal as an HVAC and plumbing company is to inspire excellence by creating an environment where talent thrives. As such, we've built a work culture that promotes meritocracy and empowers our employees to show up as their best selves every day. A-1 rewards results!
Our Core Values:
Treat others with respect and dignity.
Show accountability for your actions.
Lead with courage and conviction.
Be a team player.
Act with integrity.
We encourage our employees to "be the standard" as they serve customers throughout Jacksonville, FL, and surrounding areas. Are you up for the challenge? If so, we'd love for you to join our team of highly trained master technicians.
What to Expect
To ensure the safety and peace of mind of our customers, we require all of our technicians to pass background checks and drug tests as a condition of their employment. We also expect our A-1 service professionals to be polite, courteous, and knowledgeable while interacting with customers.
Our motto is "Let Smiley do it!" Not only does this slogan drive our company operations, but it should also be the attitude you embody every day when you show up for work.
Our Job Opportunities
Ready to make your next career move? We're hiring and are looking for qualified individuals to wear the A-1 uniform. Fill out our online contact form and attach your resume below to get started.
"*" indicates required fields