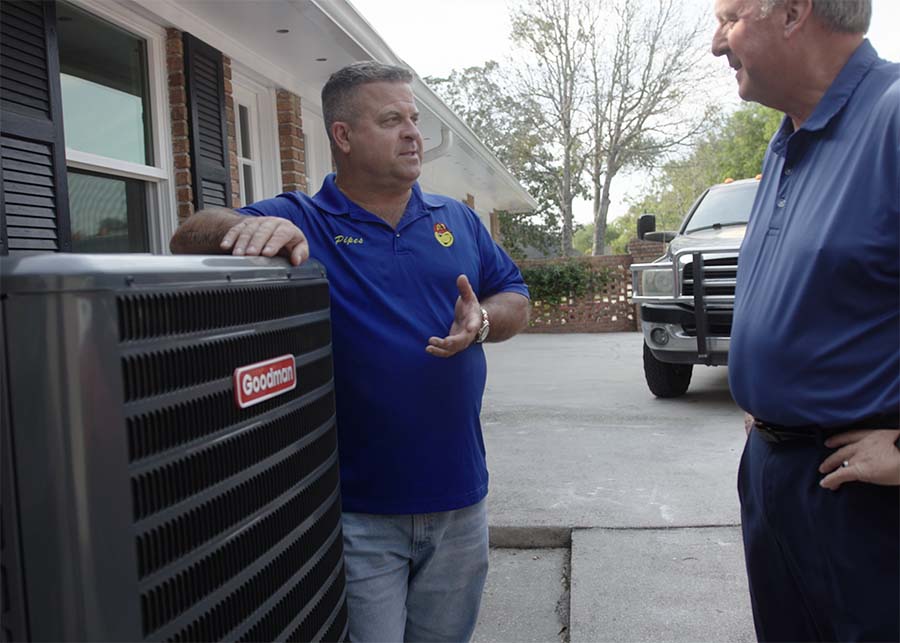 Every property owner dreads the day the AC quits working. Whether you own a home or business, you can count on our service technicians to arrive promptly and offer AC replacement services as needed. Call our HVAC company in Jacksonville, FL, to get started. We provide air conditioner replacement for both residential and commercial customers.
Signs You Need to Replace the AC
Sometimes you may only need an air conditioner repair. Under these circumstances, our uniformed HVAC technicians would perform a complete diagnostics test to determine if your unit is worth saving. However, there are also situations where the AC has reached the end of its natural lifespan and requires replacement as soon as possible.
You may need to replace the AC if you notice the following:
Excessive or increasing noise
Refrigerant or water leaks
Frequent breakdowns
High energy bills
High indoor humidity
Thermostat issues
Unit doesn't blow cool air
Unit won't turn on or off
Burning odor (most likely due to wiring issues)
Moldy odor (most likely due to trapped moisture)
Poor airflow throughout home
If you recognize the above signs, it's time to contact A-1 for possible AC unit replacement. We'd be more than happy to set up a time for one of our service technicians to visit your home and replace the AC unit with something more modern and efficient.
We can help you choose from popular air conditioner brands to make the best decision for your home or commercial property. Our AC replacement service is also backed by our 100% satisfaction guarantee or your money back.
Schedule Air Conditioner Replacement
A-1 is proud to serve as an AC replacement contractor in Jacksonville, FL. To schedule a service visit for air conditioner replacement, please call (904) 475-0093. You may also fill out our online contact form and someone from our team will reach out to you soon.