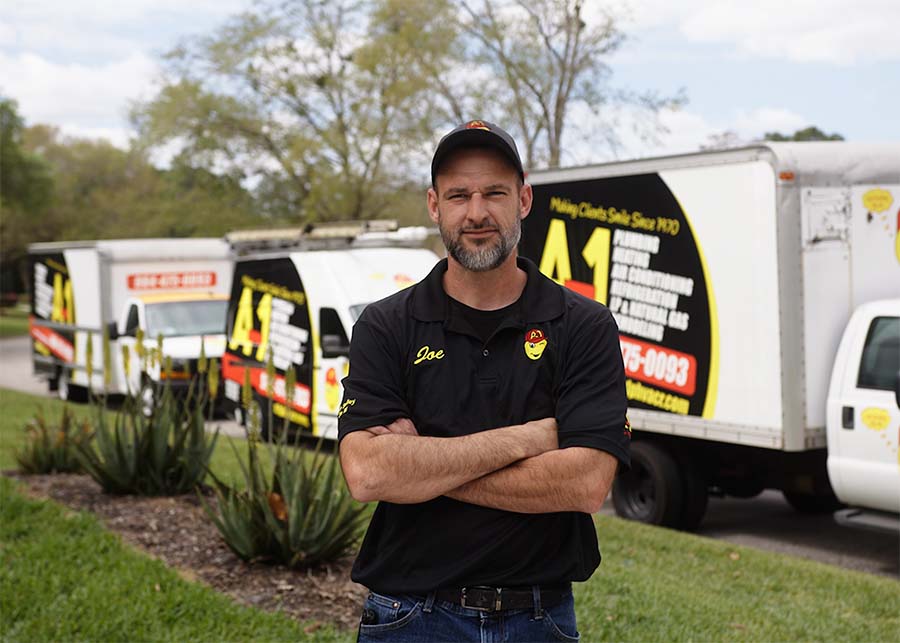 Searching for a commercial refrigeration company in Jacksonville, FL? Let Smiley do it! Whether you're responsible for a restaurant or a grocery store, we understand how important proper refrigeration is to your business. Hire A-1 Plumbing, Heating, Air Conditioning, Refrigeration, Gas, & Remodeling to get the job done right! We offer a 100% satisfaction guarantee on commercial refrigeration services or your money back.
We offer refrigeration services for the following:
Walk-ins
Cooling stations
Salad bars
Transport refrigeration
Warehouses
Vessel refrigeration
Ice machines
Retrofit refrigeration
For your protection and peace of mind, we require that all A-1 technicians pass background checks and drug tests before being allowed the privilege of working in your business.
Commercial Refrigeration Installation
Need to install commercial refrigeration for your business? You've come to the right place! Our commercial refrigeration products are backed by our performance guarantee. No lemons allowed! You'll also benefit from our peace-of-mind pricing and priority service when you work with the A-1 team.
Commercial Refrigeration Repair
There's never a good time to experience a disruption in your commercial refrigeration. That's why it's essential that you call A-1 to schedule commercial refrigeration repairs as soon as possible. If your problem isn't fixed right the first time, it's FREE.
Our trucks are stocked with more than $15,000 in parts, and our uniformed service technicians have completed years of diagnostic and repair training. We're also available for emergency calls 24 hours a day, 365 days a year.
Commercial Refrigeration Maintenance
A commercial refrigeration unit is an essential piece of equipment, regardless of your industry. That's why we recommend taking advantage of our services for commercial refrigeration maintenance. During your service visit, we'll be able to detect any issues affecting the performance of your commercial refrigeration system. From there, one of our service technicians will recommend solutions so you can avoid disruptions to your business.
Schedule Commercial Refrigeration Services
We're proud to serve as a commercial refrigeration contractor in Jacksonville, FL. To schedule a service visit, please call A-1 at (904) 475-0093. You may also fill out our online contact form and someone from our team will reach out to you soon.