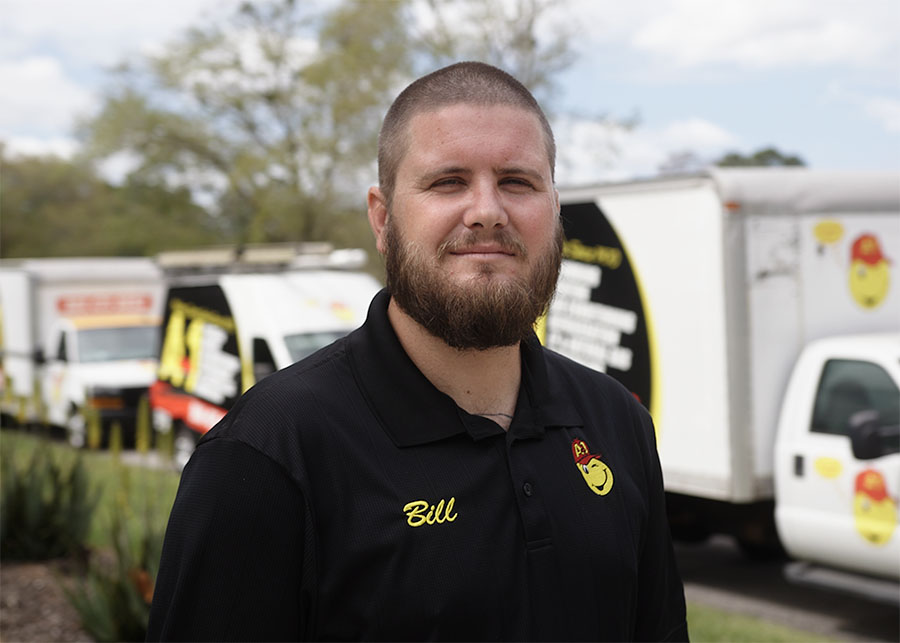 Need to schedule a heating system replacement? Let Smiley do it! A-1 Plumbing, Heating, Air Conditioning, Refrigeration, Gas, & Remodeling has been in business since 1970 and offers a 100% satisfaction guarantee on heating replacement or your money back. As an HVAC company in Jacksonville, FL, we're proud to offer replacement services for heat pumps, furnaces, and boilers.
Signs you may need heating replacement include:
System isn't producing enough heat
Leaks or corrosion
Frequent heating repairs
High energy bills
Reduced indoor air quality
Strange noises (clanging, rattling, popping, clicking, etc.)
Appliance is reaching the end of its natural lifespan
If you recognize the above signs, call A-1 to determine if a heating system replacement is necessary.
Boiler Replacement
The average boiler lasts 20 years. If it's been that long since your last heating replacement, it may be time to start shopping for a new boiler. Our HVAC technicians would be more than happy to help you explore your options for boiler replacement so you can make the best decision for your home or business.
Furnace Replacement
In general, you can expect your furnace to last between 15 and 30 years. If you've been scheduling routine furnace maintenance, you can expect your appliance to last longer. However, if you've been paying for constant furnace repairs, it's possible that your appliance is on its last legs. Call A-1 before it becomes an emergency.
Heat Pump Replacement
Heat pumps tend to last between 10 and 15 years. If the lifespan of your heating system has reached the double digits, it may be time to call A-1. Our HVAC technicians will be able to determine if it's time for heat pump replacement. They'll also be able to help you select a new heat pump system with improved energy efficiency.
Schedule a Heating System Replacement
Our HVAC company in Jacksonville, FL, is proud to offer heating system replacement services for homes and businesses. To schedule a service visit, please call A-1 at (904) 475-0093. You may also fill out our online contact form and someone from our team will reach out to you soon.