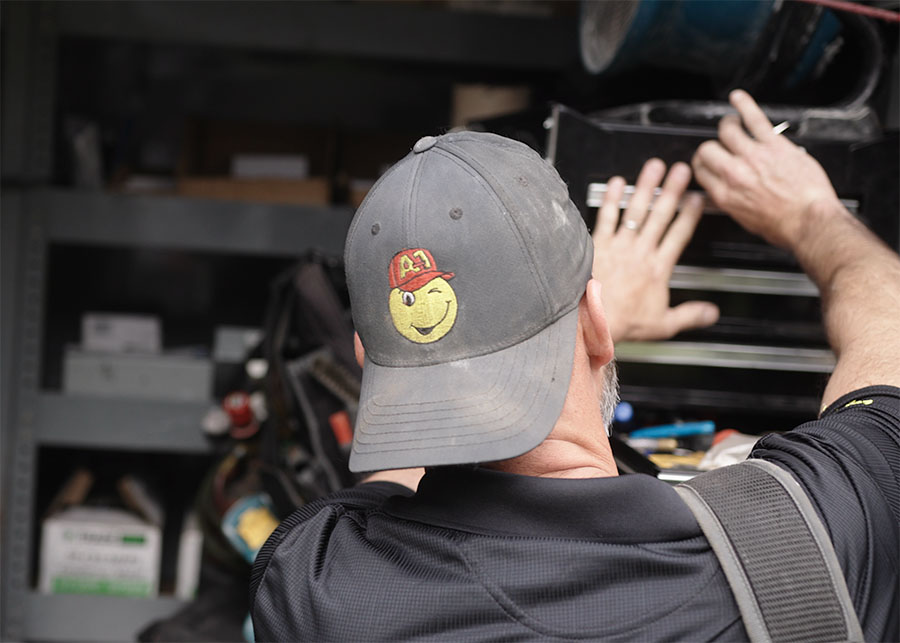 Looking for a reliable AC contractor in Jacksonville, FL? Let Smiley do it! Call A-1 Plumbing, Heating, Air Conditioning, Refrigeration, Gas, & Remodeling to get the job done right. We're proud to offer AC repair and maintenance services for your home. Whether you need a central air repair or an AC tuneup, you can count on us to provide excellent customer service every time.
Air Conditioning Repair
As an air conditioning contractor, we're dedicated to making sure we arrive at your home in a timely manner to help return your home to a comfortable temperature. Our HVAC technicians drive fully stocked vehicles with all the parts and tools necessary to complete your repair. Our AC repair services are second to none!
24 Hour Emergency AC Repair
Floridians are used to hot, humid weather. However, not having a functional air conditioner can become dangerous during a heatwave. People who don't have air conditioning in their homes have a much higher risk of heat exhaustion and heat stroke if they don't take measures to stay cool.
Need to schedule an air conditioning repair fast? The good news is that we offer emergency AC repair in Jacksonville, FL. This means that you'll never have to go long without the cool relief of a working air conditioner.
Air Conditioning Maintenance
Need to schedule AC servicing? You've come to the right place! Our HVAC technicians in Jacksonville, FL, offer air conditioning maintenance to ensure your system continues to run smoothly and efficiently. Routine AC maintenance will help reduce your risk of shutdowns and needing emergency repairs, which can help you save money in the long run.
Schedule AC Repair & Maintenance
Ready to schedule AC maintenance or repairs? Call A-1 at (904) 475-0093 or fill out our online contact form and someone from our team will reach out to you soon. As an AC repair company in Jacksonville, FL, we're proud to offer a full range of services to keep your home comfortable year round.