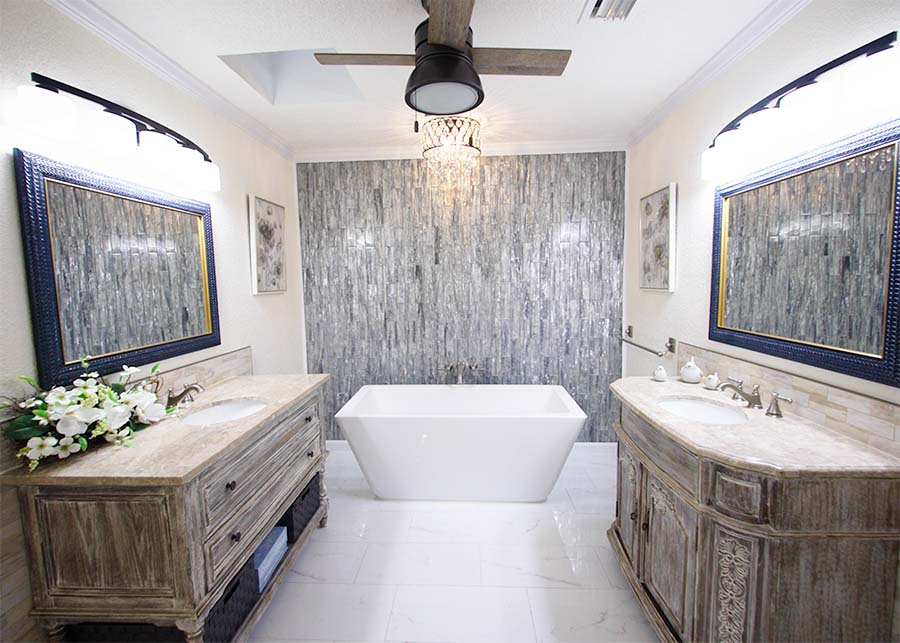 Searching for a bathroom remodeling company in Jacksonville, FL? Hire the experts at A-1 Plumbing, Heating, Air Conditioning, Refrigeration, Gas, & Remodeling. We offer a 100% satisfaction guarantee on our bathroom remodeling services or your money back. We've also been serving homeowners since 1970 and offer peace-of-mind pricing.
Let our bathroom remodelers show you what's possible for your home. Schedule a remodeling consultation with A-1 today!
Our Bathroom Remodeling Process
Do you have a vision for your bathroom remodel? If so, our team would love the opportunity to sit down with you and discuss your ideas. From there, we'll be able to help you outline a plan and budget for what you have in mind.
A-1 is a full-service bathroom remodeling company. This means that we handle every aspect of your bathroom remodeling project, from the initial design phase to the plumbing and electrical work. We'll also keep you informed every step of the way so you always feel confident about what to expect next from our team.
Property Protection Guarantee
For your protection and peace of mind, we require all A-1 technicians to pass background checks and drug tests before being allowed the privilege of working in your home. Our team will also go the extra mile to protect your property during the remodeling process. That's our property protection guarantee!
If your home is in need of a bathroom remodel, please don't hesitate to contact the A-1 team. We'd be more than happy to transform your inspiration into reality.
Request a Quote for Bathroom Remodeling
Ready to share your bathroom remodeling ideas with our team? We're proud to serve as a bathroom remodeling contractor in Jacksonville, FL. To request a quote for any of our remodeling services, please call A-1 at (904) 475-0093. You may also fill out our online contact form and someone from our team will reach out to you soon.