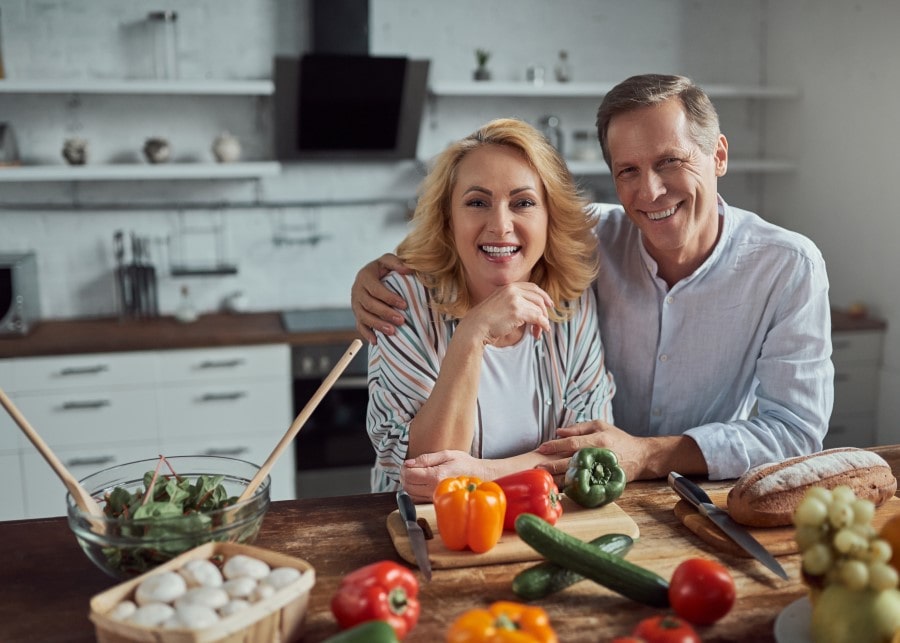 Searching for inspiration for your next kitchen renovation? Let Smiley do it! Call A-1 Plumbing, Heating, Air Conditioning, Refrigeration, Gas, & Remodeling. Our kitchen remodelers in Jacksonville, FL, would be more than happy to help you plan your next project. We can even help you explore new kitchen remodeling ideas to turn your house into a home.
Here are 10 kitchen remodeling ideas to get you started.
1. Open Concept Design
One of the most popular kitchen remodeling trends is opening up the space by removing walls and barriers. An open concept kitchen allows for seamless flow between the kitchen, dining, and living areas. This not only creates a more spacious feel but also encourages social interaction while cooking.
2. Island Paradise
An island can serve as both a functional and aesthetic centerpiece in your kitchen. Consider adding a large kitchen island with built-in storage, seating, and a prep sink. It provides extra workspace, enhances storage, and can double as a casual dining area.
As a kitchen remodeling contractor, we can help you determine if you have enough space to accommodate an island.
3. Upgraded Appliances
Investing in modern, energy-efficient appliances not only improves the functionality of your kitchen remodel but also adds value to your home. Stainless steel appliances, smart ovens, and energy-efficient refrigerators are all popular choices.
4. Cabinetry Makeover
Replacing or refacing kitchen cabinets can dramatically transform the look of your kitchen. Opt for custom cabinetry with features like soft-close drawers, pull-out shelves, and built-in organizers for optimal storage and functionality.
5. Natural Stone Countertops
During kitchen remodeling, upgrade your countertops with luxurious natural stones like granite, marble, or quartz. These materials not only offer durability but also add a touch of elegance and sophistication to your kitchen.
6. Statement Lighting
Unique and stylish lighting fixtures can make a significant impact on the overall ambiance of your kitchen. Consider pendant lights, chandeliers, or under-cabinet lighting to create a warm and inviting atmosphere.
7. Backsplash Beauty
A beautiful backsplash can be a focal point in your kitchen. Choose from a variety of materials such as glass tiles, subway tiles, or mosaic patterns to add character and personality to your space.
8. Flooring Matters
Selecting the right flooring can make a huge difference in the functionality and aesthetics of your kitchen. Hardwood, tile, and laminate are popular choices, each offering their unique style and durability.
9. Smart Kitchen Technology
Embrace the future with smart kitchen technology. Install a touchscreen refrigerator, voice-activated appliances, or a smart home system that allows you to control lighting, temperature, and more with your smartphone.
10. Customized Storage Solutions
Make the most of your kitchen space by incorporating custom storage solutions. Consider pull-out pantry shelves, spice racks, and drawer dividers to keep your kitchen organized and clutter-free.
Request a Quote for Kitchen Remodeling
A-1 is proud to serve as your local kitchen remodeling company in Jacksonville, FL. To request a quote for any of our kitchen remodeling services, please call (904) 475-0093. You may also fill out our online contact form and someone from our team will get back to you soon to discuss the details of your project.